Sometimes I plan really well and gardens come together perfectly, sometimes I don't, — and sometimes I get lucky! Luck is the case with the combination of Achillea and Asiatic Lily that I'm about to show you. Maybe I was thinking that because both plants started with the letter 'A' that they would go well together…I don't think so. It was more likely I was going through the discount plant shove in any open spot strategy (DPSIAOSS for short). Whatever the case this happy combination of pink achillea and red Asiatic lilies seem to make an attractive and somewhat bold companion planting!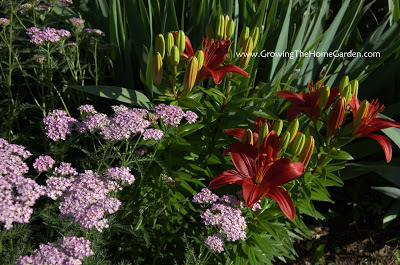 Asiatic Lilies and Achillea
The soft pink and deep red work well together.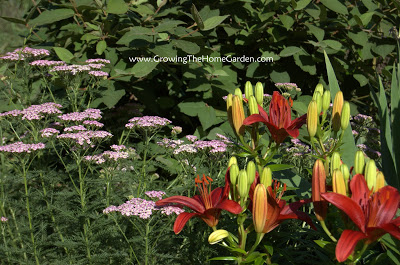 Asiatic Lilies and Achillea
The glossy foliage of the lilies is a contrast to the feathery foliage of the achillea.
Asiatic Lilies and Achillea
These are the first Asiatic lilies to bloom in our yard this year. I'm hoping to hybridize a few of them when the other Asiatics bloom to see what the resulting lilies might look like. I've propagated the Asiatic lilies from the leaves before but I've never tried hybridizing them.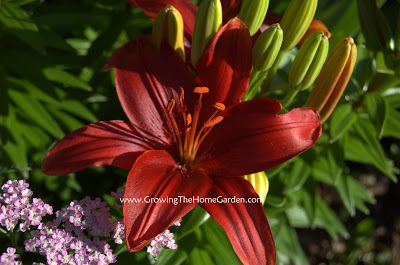 Asiatic Lilies and Achillea
What unexpected combinations of perennials has your garden displayed?