Of all the fall colors I've seen this year the Japanese maples seem to have topped all other trees.  This Japanese maple at my mom's house was figuratively on fire with red foliage lighting up the scenery.  I didn't have my camera with me when it was at its peak but even past peak it's beauty can still be seen.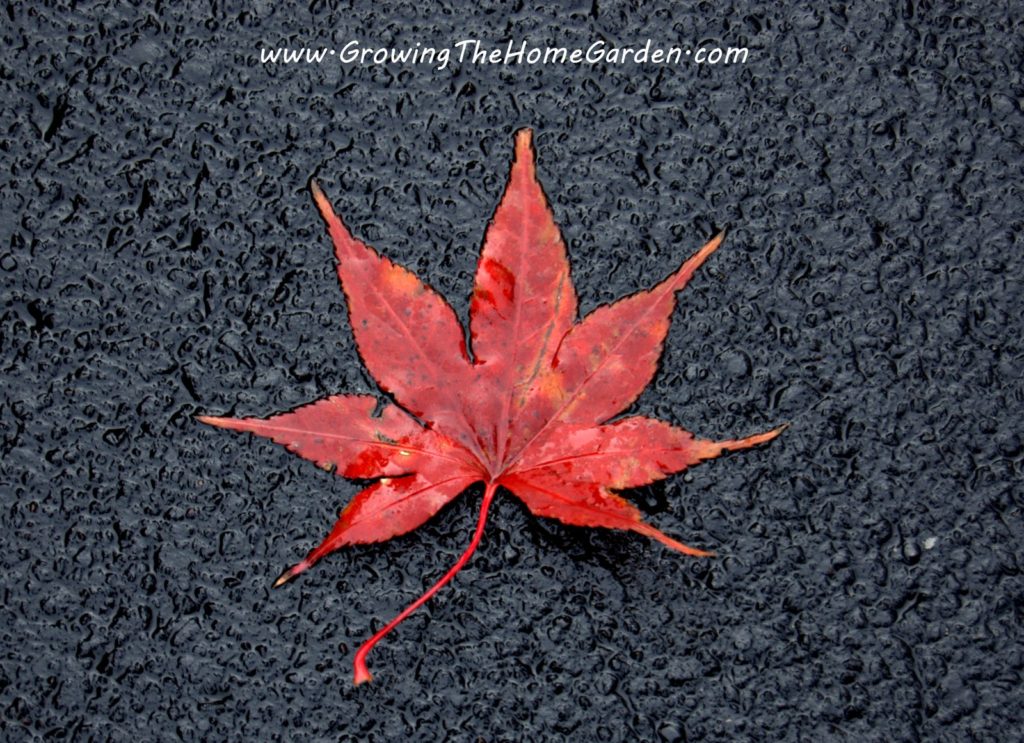 When bare this Japanese maple (possibly a 'Bloodgood') has a cool vase shaped form.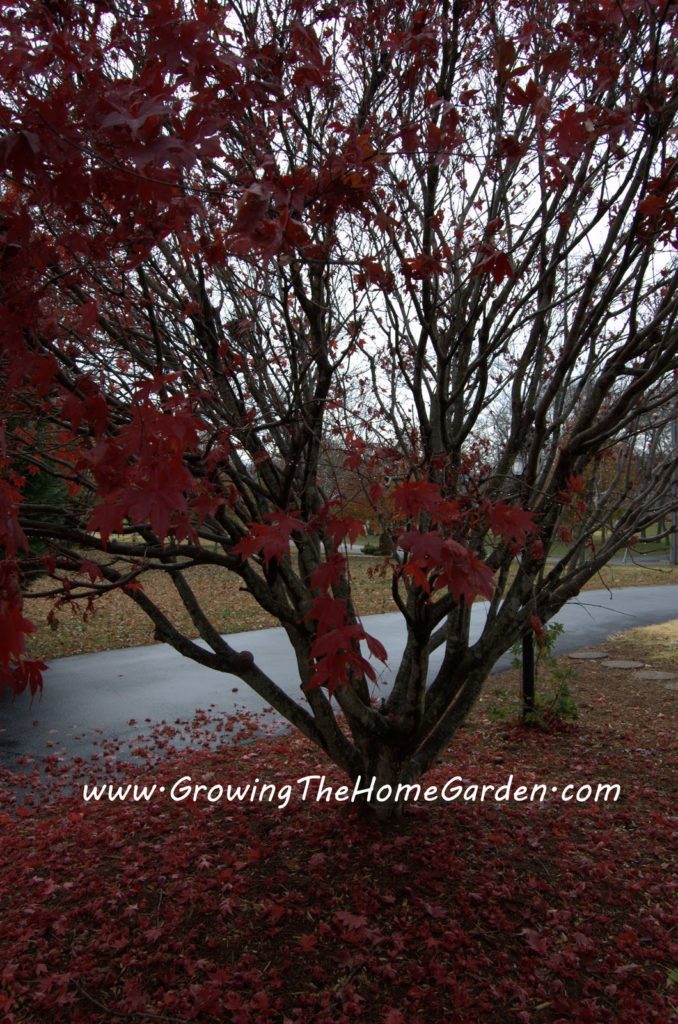 I've always enjoyed seeing pictures of falling leaves making a carpet of foliage on the garden grounds.
This maple is the mother plant of the Japanese maple I planted for dad.  Together with another Japanese maple I planted earlier in the summer (which is also from the same tree) it should one day provide a spectacular fall show.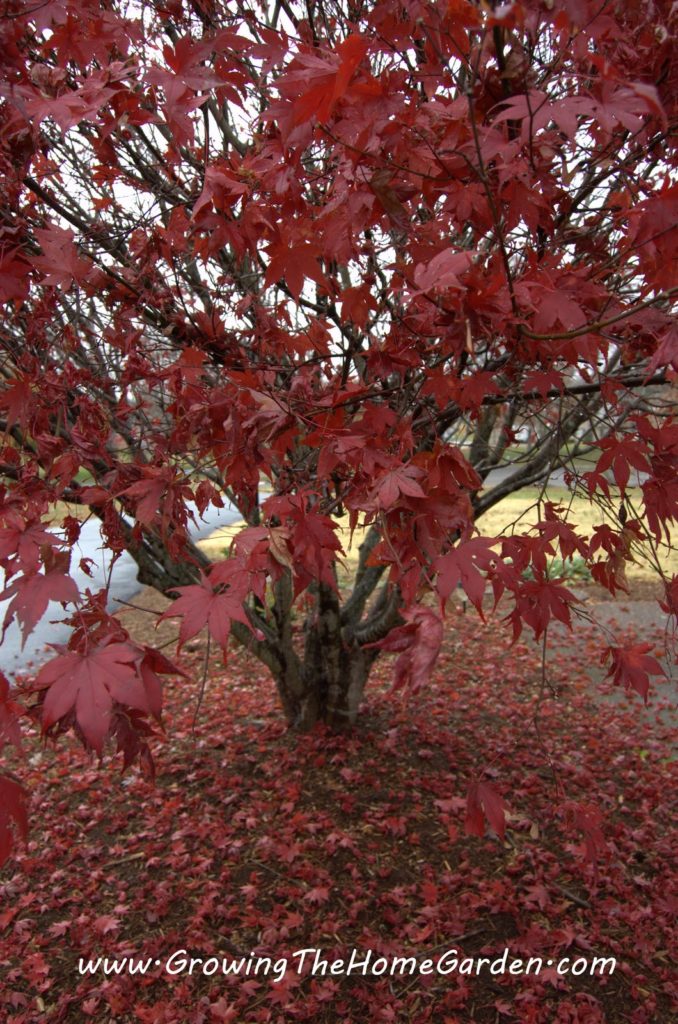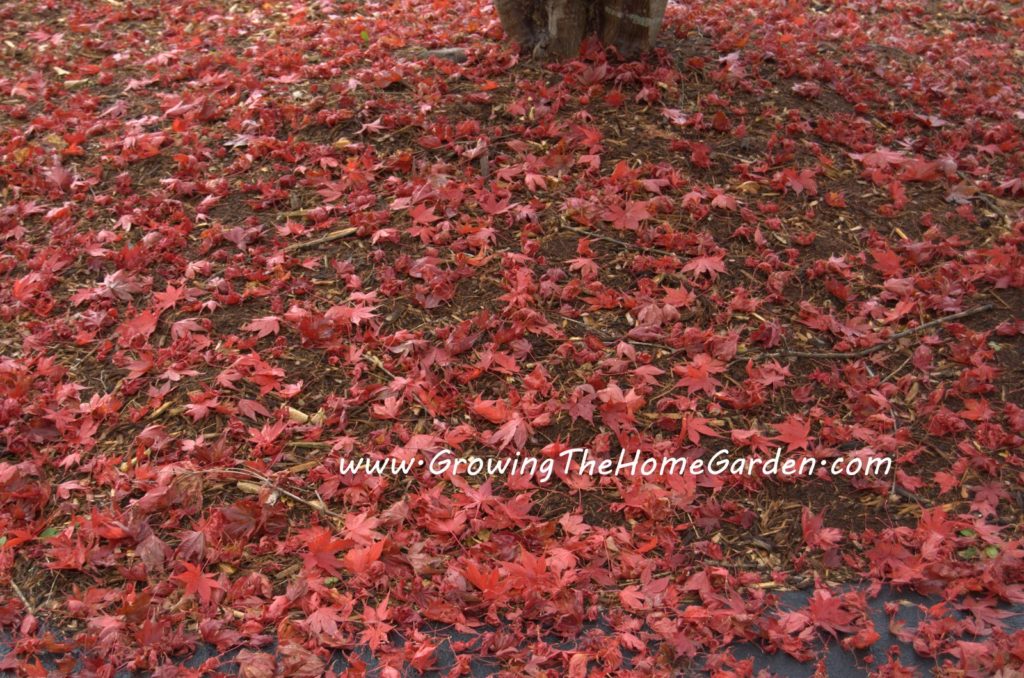 Japanese maples may take some time to grow but the wait is worth it!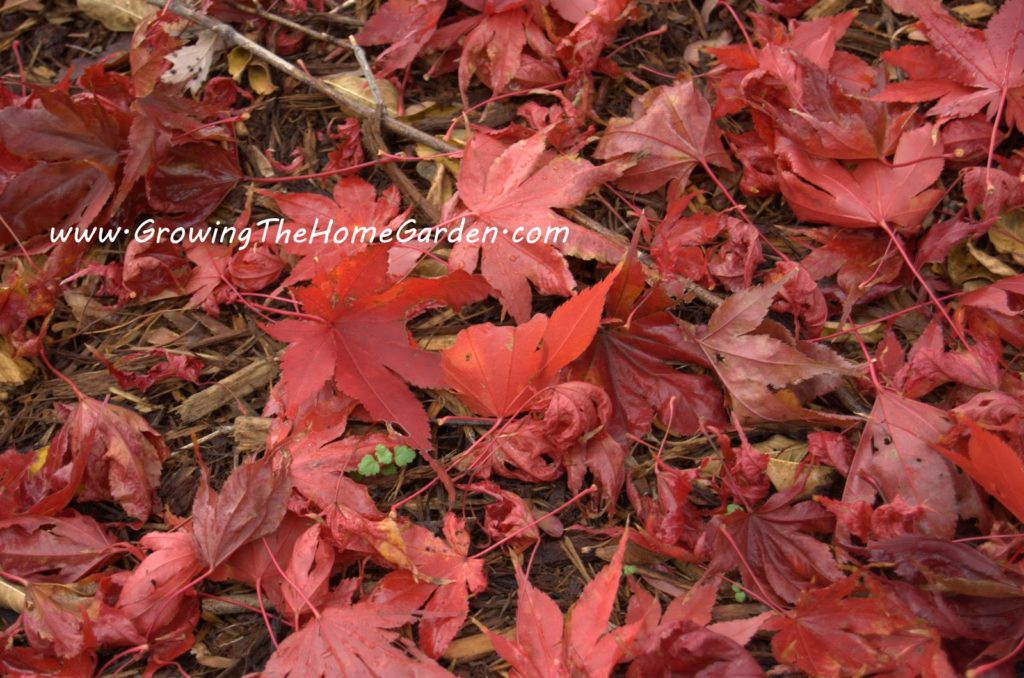 Growing Japanese Maples from Seed
If you take the fallen foliage and drop it in the vegetable garden you may end up with a few free Japanese maple trees popping up. The foliage helps to break down and nourish the beds and protects the seedlings over the winter. After a period of cold stratification the samaras (seeds) that were gathered up with the leaves will germinate. You can transplant these seedlings and put them in pots and grow them how you want them!
These seeds can make great landscape plants or could be used for root stock for grafting other varieties of Japanese maples. For more information on growing Japanese maples from seed you can review the video below or visit this post on Growing Japanese Maples from Seed.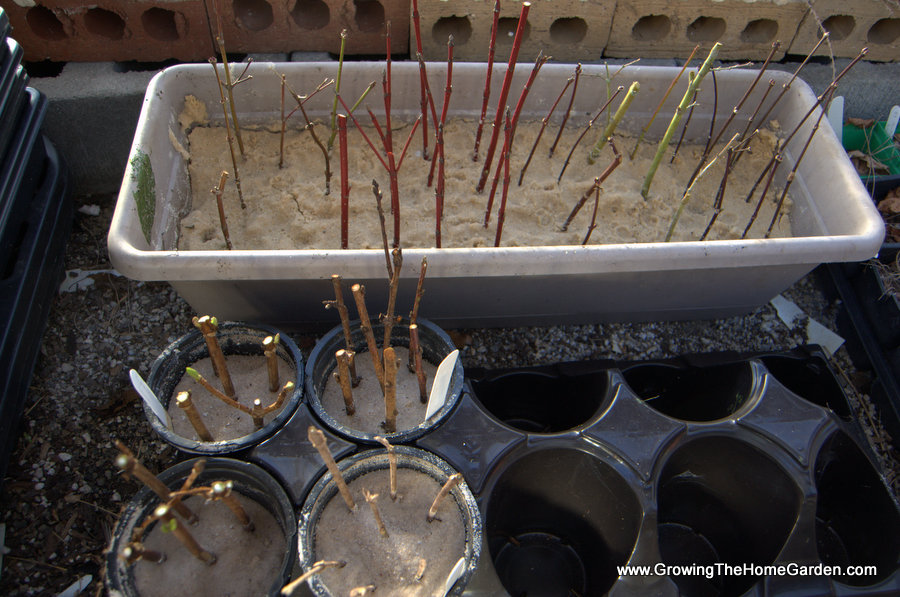 I've always been one to enjoy experimenting with plant propagation in the garden. This past weekend, since the weather was so pleasant, I went on  hardwood cutting spree.  Hardwood cuttings are very easy to do. The success rate…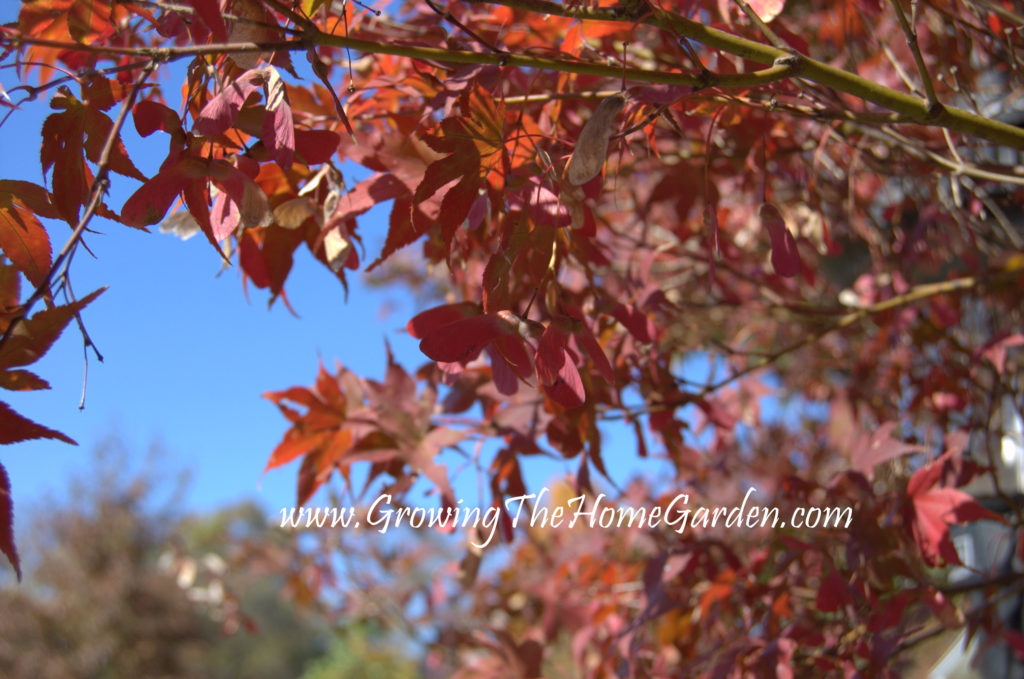 I love a nice Japanese maple! Who doesn't? There are Japanese maples with variegated leaves, ones with deep burgundy colors, others with interesting shaped leaves that are highly dissected and many other kinds. The fall color on a Japanese…