I love the spring time with its flush of new flowers and this spring's flowers have one of the record books. Among those flowering plants one of the coolest is the Fothergilla major. Fothergilla is a small shrub in the Hamamelidaceae family that gets around 6 to 10 feet tall with a spread up to 5 to 9 ft. It's also known as the witch-alder and enjoys growing in full sun to part shade. It is rated for zones 4-8.
In our garden we have our fothergilla planted in mostly a part shade location. It's been a relatively slow growing shrub in that location. During the summer the leaves are attractive but not especially showy until fall.
The flowers are made up of stamens and look a lot like large cotton balls.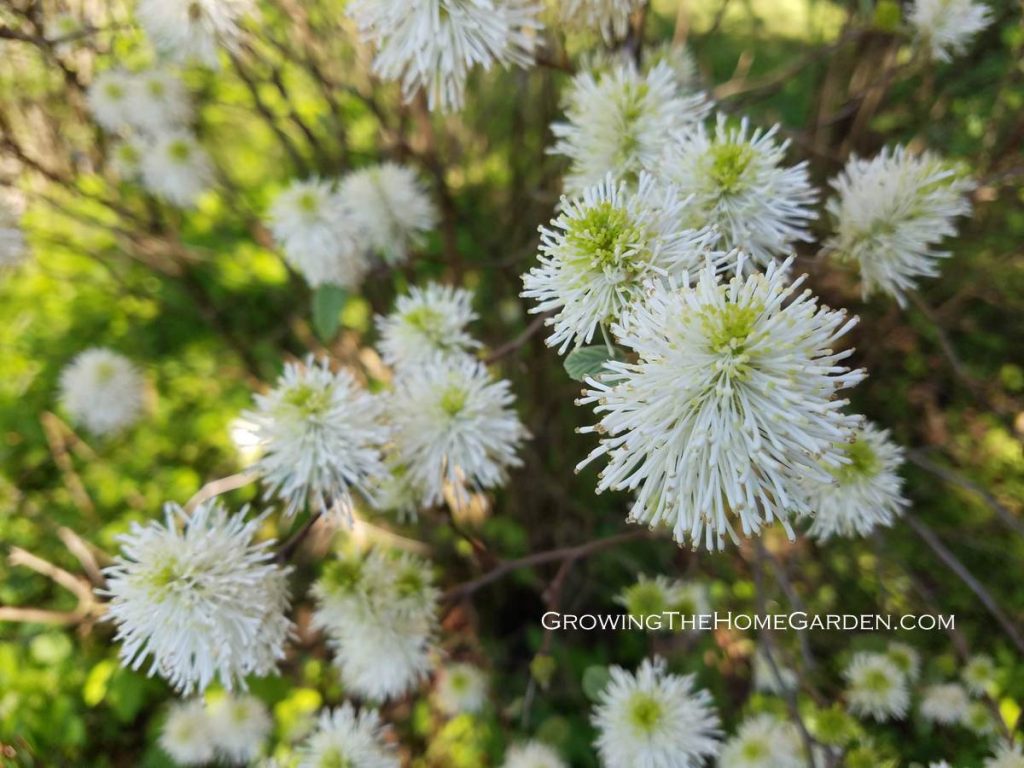 Below you can see how the flowers are displayed throughout the plant. Our fothergilla was a free plant we picked up at the Nashville Lawn and Garden show several years ago. Each year it has gotten just a little bigger.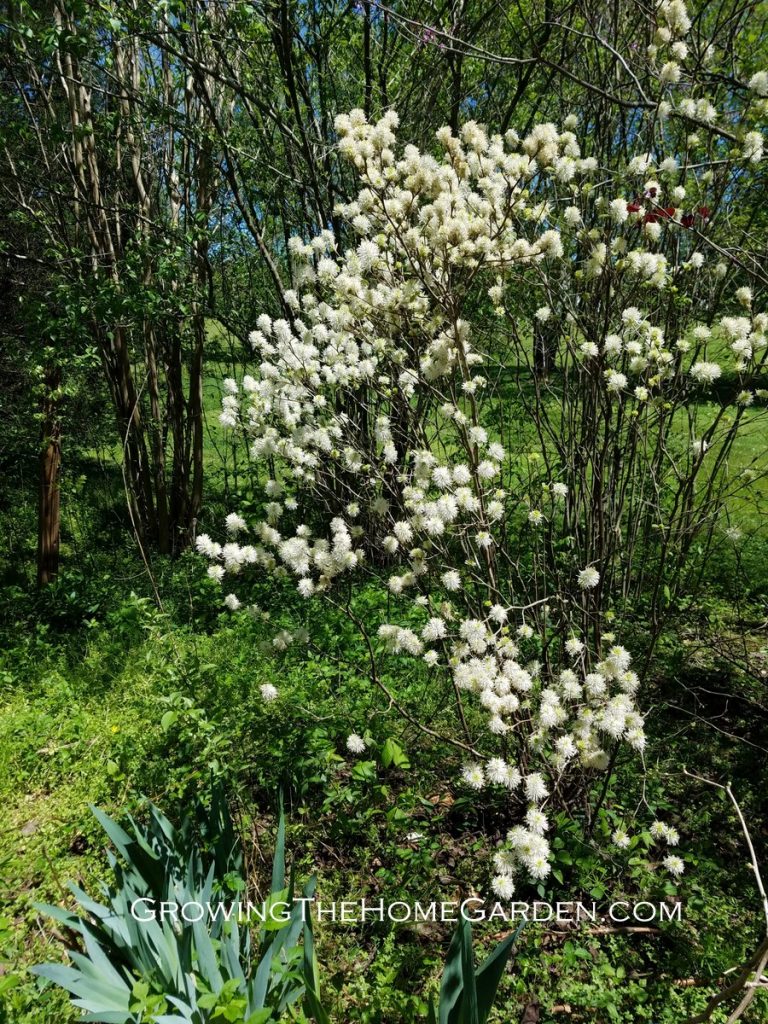 On the yellow end of the stamens is the anther and the white is the filament.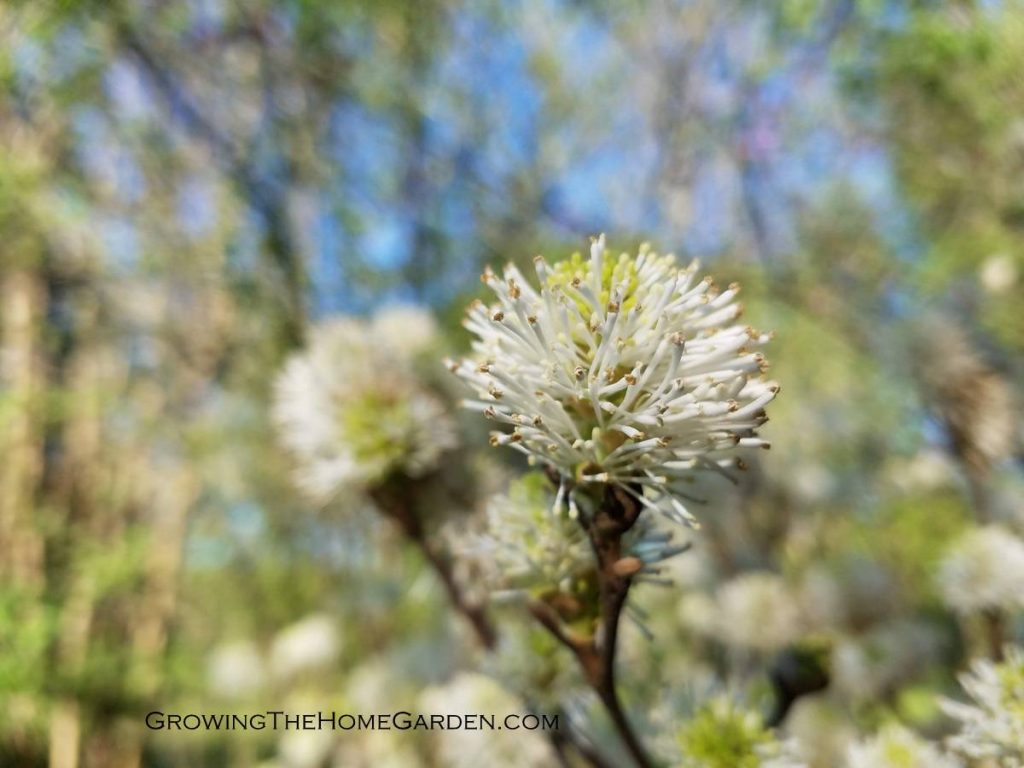 I have had no pest or disease issues from our fothergilla. Even the deer which love to raid my garden have never partaken of the it. I certainly can't say that for many of my other plants!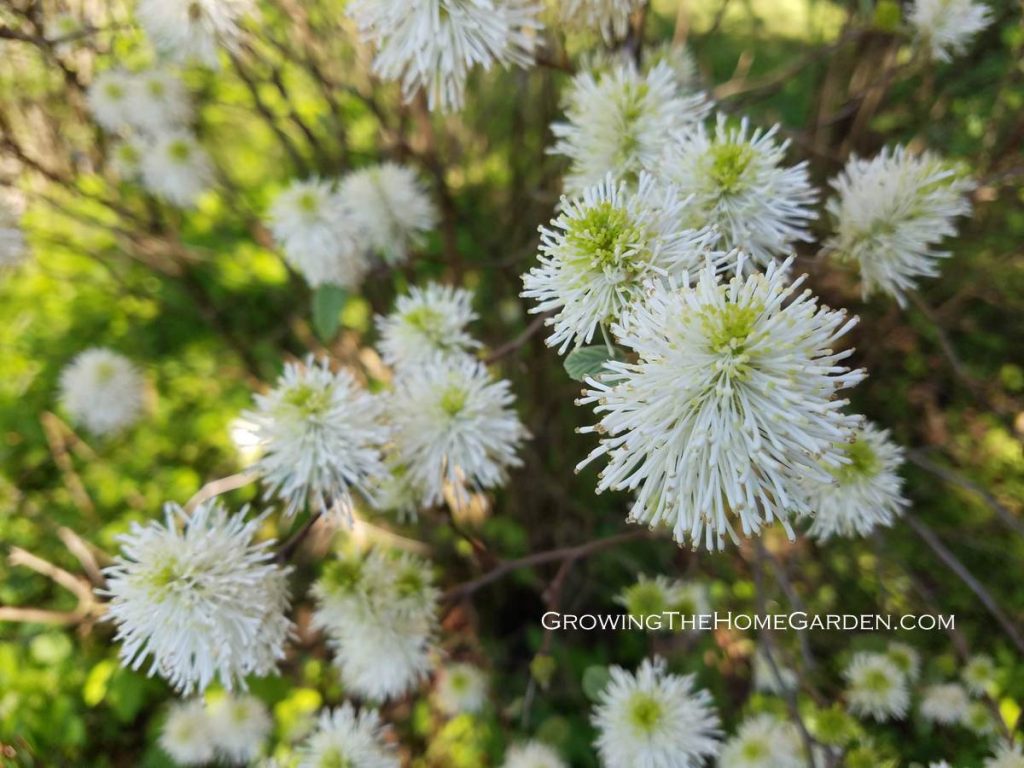 If you are looking for interesting native plants I highly recommend giving fothergilla a try. The fact that it is low care, low maintenance, and generally pest free is awesome but I love the unique look it provides the garden. Fothergilla is native to the southeastern United States. In the fall the color is very unique with a combination of red, purple, yellow, and orange colors.
Do you have fothergilla in your garden?