As our gardening season draws to a close I thought I'd update you on the progress of some cuttings and how they look now. First up is an echinacea that was a propagation experiment. I took basal stem cuttings (which come from the crown of the root) in the spring. Once it rooted I planted it in our front sidewalk garden. It's done well for its first season of life. I really didn't expect blooms this year but we did get a few!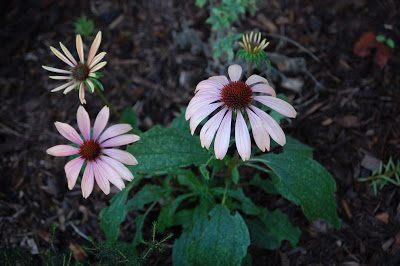 This 'Dragon's Blood' Sedum is one of my favorite sedums because of its color. Its dark burgundy colored leaves give the sedum its name. This particular sedum began as a single sprig in the early summer and was taken from a sedum I received at a plant swap. It's filled out quite a bit and hopefully will just continue to flourish. It's occupying our sedum garden which is still a work in progress.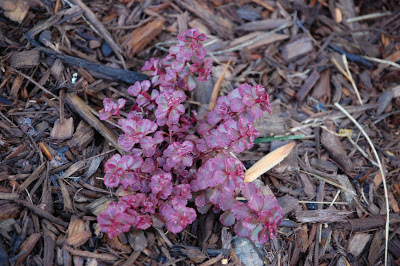 Here's another of my favorite shrubs, the Red-twig dogwood (Cornus stolonifera). I took this cutting last fall and overwintered it indoors along with several others. At least 5 plants have survived from that batch of cuttings. At one point I thought they were dead but I am happy to admit I was wrong! I'll be moving this red twig dogwood very soon to a better location somewhere it can grow to it's full potential. The red stems might look good against a background of a green arborvitae.