A couple weeks ago a representative for DuPont contacted me and asked me to review one of their products. It was a weed control fabric (DuPont Garden O.N.E® Biodegradable Weed Control Fabric). I was skeptical about it at first (since weed control fabrics and myself don't usually get along) but I said go ahead and send it and I'd take a look.When I looked at the weed fabric packaging I was pleased to find a 100% biodegradable weed control fabric for vegetable gardens and annual plantings! That's what it says on the packaging.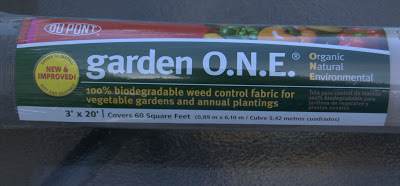 If you read further down the roll you'll find that the weed fabric is made from wood fiber, is suggested for use in organic gardens, and can be tilled into the soil at the end of the year! Sounds like newspaper put into a convenient roll for you.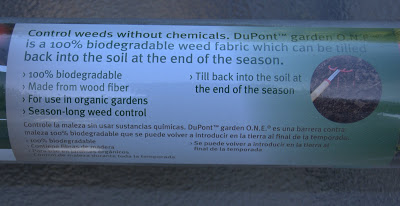 I haven't tested my weed control fabric yet but I'm planning to get it in the vegetable garden this weekend. I'll lay the fabric down and mound my melon hills over it. The fact that it can be worked back into the soil at the end of the season makes it worth trying. Most weed control fabrics take years to break down and create issues the following year when you go to replant that bed, but since this fabric breaks down into the soil next year's planting should go very smoothly. I'll update you on the weed fabric installation next week.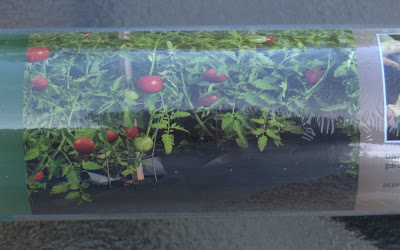 DuPont sent me a $100 gift card to Lowe's to get some supplies for testing the weed control fabric and is offering a roll of it (which can be found at Lowe's) and a $100 Lowe's gift card to one reader here at The Home Garden! To enter into the drawing simply enter a comment in this post explaining what your favorite weed control technique is! Next Friday (May 13, 2011) may be your lucky day because that's when I'll announce the randomly selected winner in a post with everyone's weed control tips listed. (If you have a blog include the url to it in the comments and I'll link to you in next Friday's post.)
So tell me, what is your favorite weed control technique?