I'm always looking for new plants to experiment on to see if I can get them to root. Yesterday I took some cuttings from a grape vine at my mom's house. Grape vines are pretty popular with home gardeners who want to grow their own food in the backyard so I thought I'd give them a try. I haven't successfully rooted grape vines before so these cuttings are somewhat of an experiment! These are most likely from a Concord grape.
How to Root Greenwood Grape Vine Cuttings
First I trimmed off a few branches that needed removed. Grapes need frequent maintenance pruning to get them to grow in a form that will maximize their fruiting! From those trimmings I selected several 3 node sections.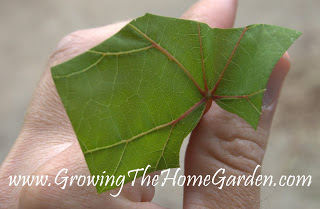 On the top node of the grape cutting I retained one leaf and because of its size I cut it back significantly to reduce water loss. If you try this look for nodes that are as close together as you can find as they will have a higher concentration of the natural growth hormones and will speed the rooting process up.
Then I dusted the base of each cutting with rooting hormone and placed them in a pot with a mix of sand, peat and perlite.
I watered them thoroughly and now I just have to wait and see if rooting takes place. I haven't done this yet but will probably place a plastic bag over the top of the cuttings in order to maintain a decent level of humidity around the cuttings.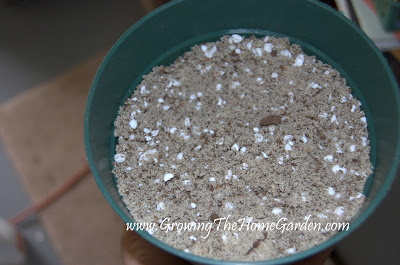 Hopefully in 4-6 weeks I'll be able to see some roots and can pot them up to care for them over the summer until fall.
Grape vines are also good subjects for hardwood cuttings and layering!