This is a paid endorsement. I have been compensated and provided with products free of charge in return for my honest opinion. All opinions are 100% my own!

If you've followed Growing the Home Garden for a while know then you might remember that I've worked with Troy-Bilt as a member of the Saturday6. Through Troy-Bilt I've had the opportunity to get together and work with other garden bloggers and test out their products.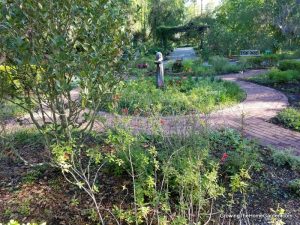 Troy-Bilt also brought a group of die-hard gardeners to Miami where we worked on building an urban community garden. In Miami we built raised beds and planted tons of plants to help encourage growing local plants and healthy living. A week ago I returned from another fantastic Troy-Bilt trip as one of their 2017 Brand Ambassadors! This time Troy-Bilt looked back to previous Saturday6 groups and invited them to Savannah, Georgia where we worked on improving a children's garden and assisted with some maintenance at the Savannah Botanical Garden.
Let me start off by saying that whoever said "getting there is half the fun" didn't plan on thunderstorms taking out the Atlanta airport. Our trip was book ended by flight delays and cancellations but the work day was filled with amazing weather and a great project for the community.
The main project was a narrow but long area along a set of powerlines that the Savannah Botanical Garden received permission from the local power company to use. Along this area they had already installed a sidewalk with several small garden spots for children to enjoy including a bog garden, a raised vegetable planter, and even a little playhouse. At the end of this sidewalk was a brand new concrete patio that they put in as a classroom area for teaching children about gardening. Local schools use this garden as part of their curriculum. Savannah teachers frequently bring their classes to the garden to learn about plants, gardening, and nature. The rest of the area was a blank slate.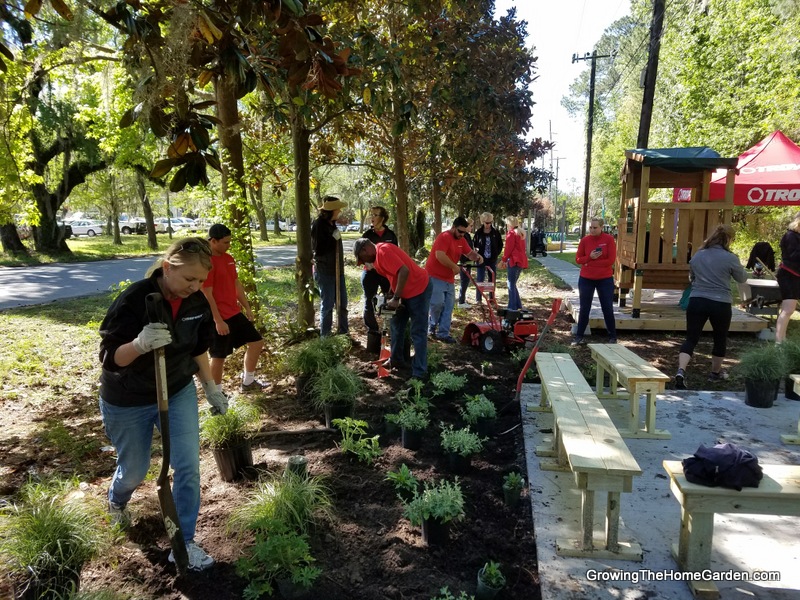 Together with the other 9 garden bloggers we tackled planting numerous plants from ornamental grasses to citrus trees. Around the patio area we planted mostly ornamental plants but further back planted blackberries, blueberries, citris trees, figs and more. You can imagine that with 10 experienced gardeners in the mix along with Troy-Bilt tools it did not take long for the mission to be accomplished. That's what community gardens are all about!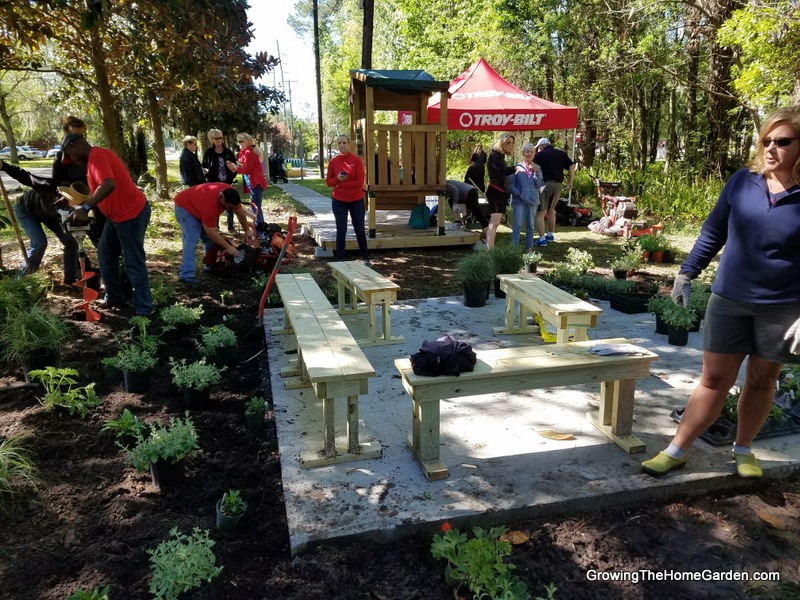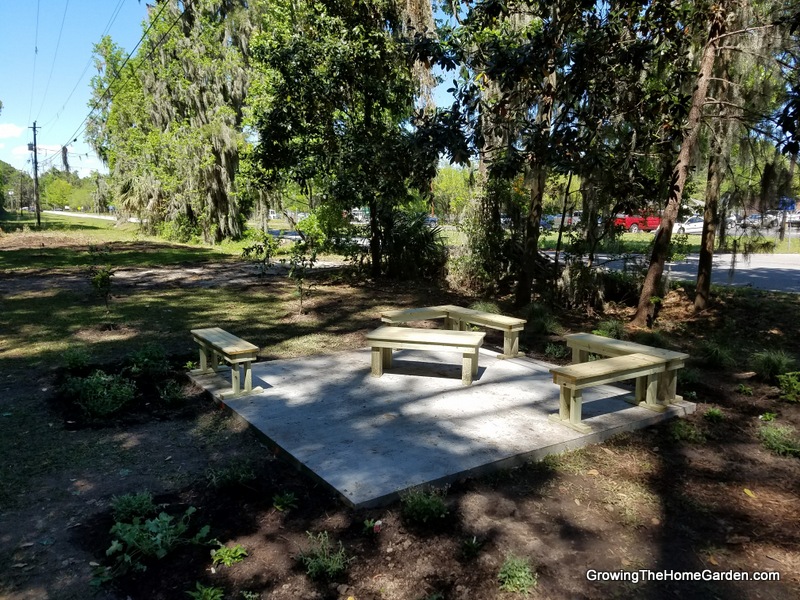 Afterward Troy-Bilt presented the master gardeners with a $5,000 check and they left all the Troy-Bilt equipment we used for them!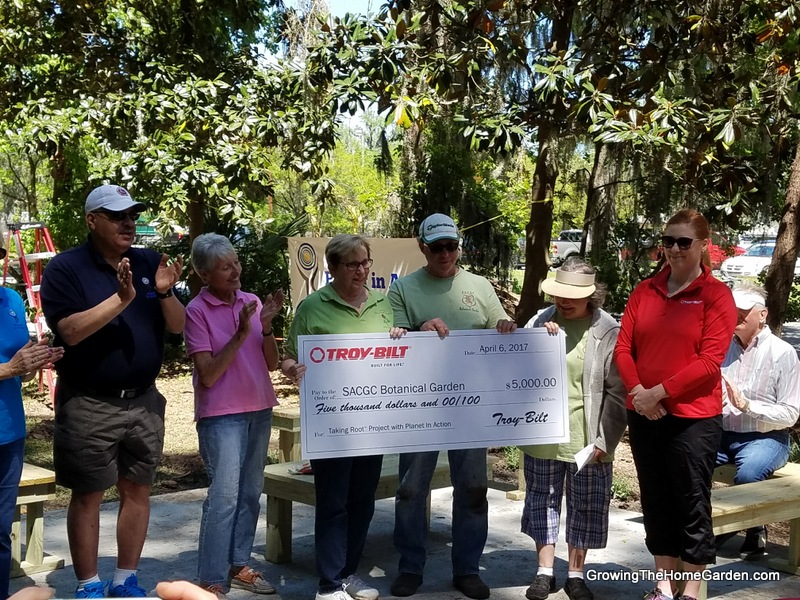 Some more photos of the Savannah Botanical Garden:
Of course a trip to Savannah Georgia would not be complete without a walk around the beautiful historic waterfront. In the afternoon several of us wandered through the town and took in the sights.
A little sign to let us know we were about to take our lives into our own hands….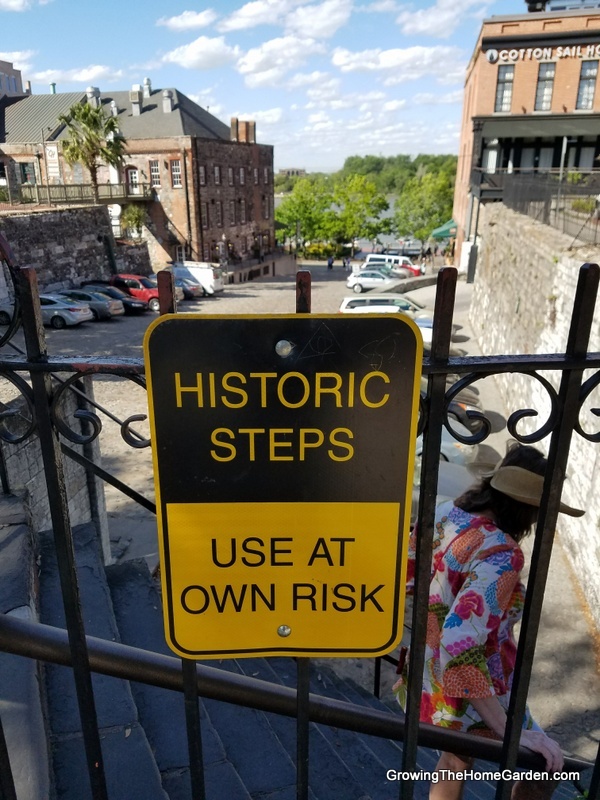 Below the stairs we walked along cobblestone streets.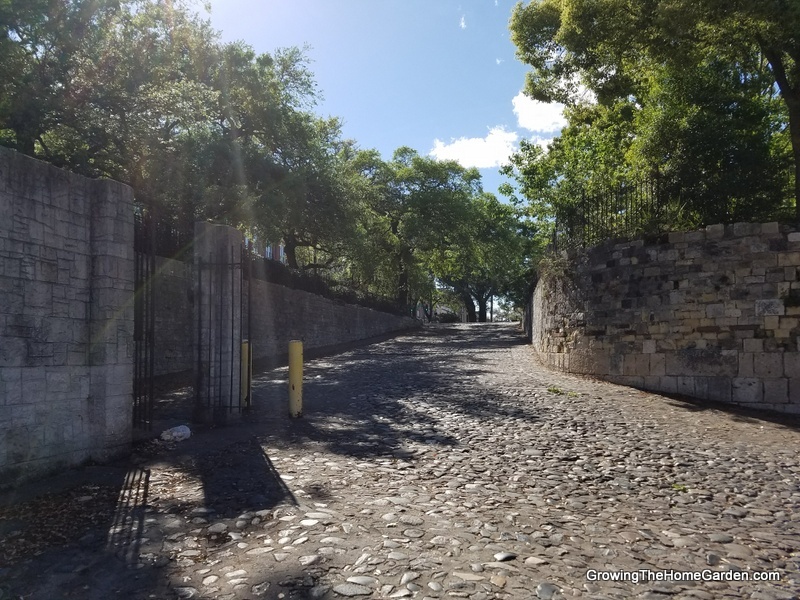 A riverboat along the waterfront in Savannah.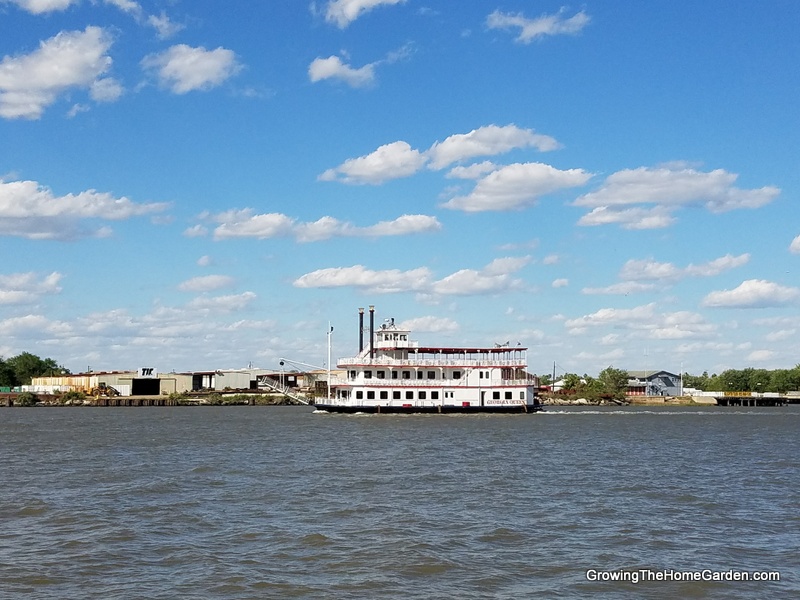 Some of the shops and buildings along the waterfront. The historic architecture was amazing in Savannah.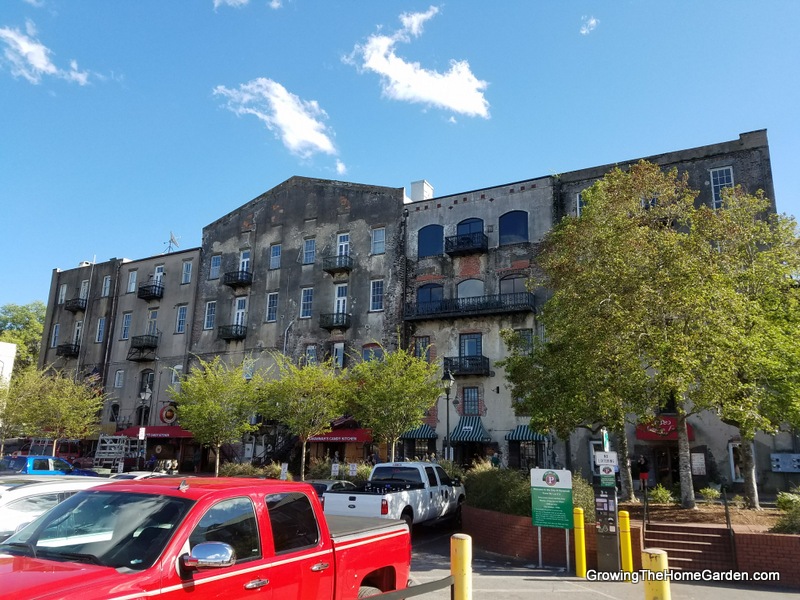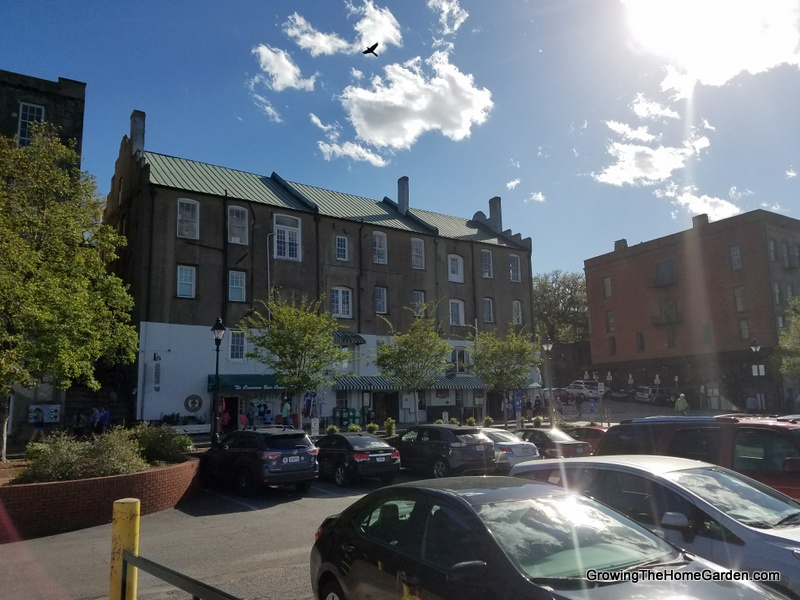 I marveled quite a bit under the shade of the live oak trees. Spanish moss was covering all the trees in the area giving the parks that traditional southern look.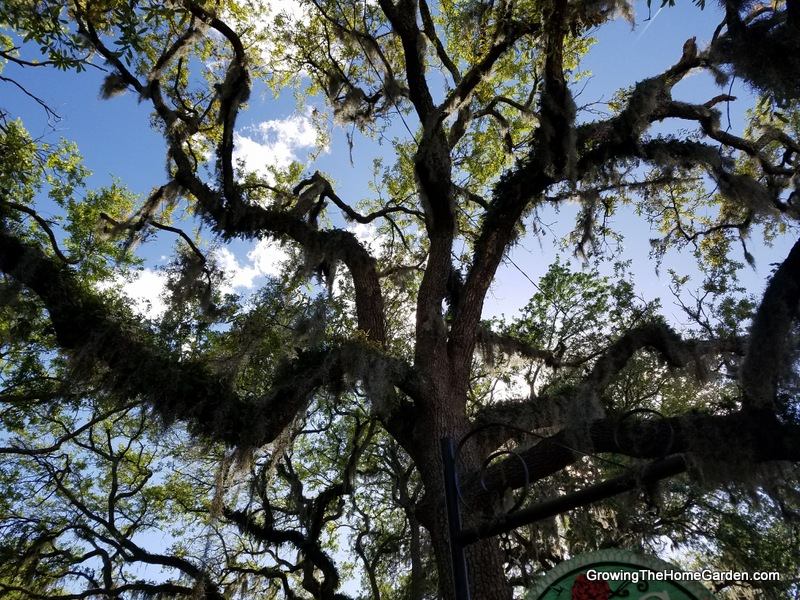 Spanish moss does not usually harm the trees it grows on. It's an air plant or epiphyte which absorbs what it needs  (water and nutrients) from the air through it's leaves.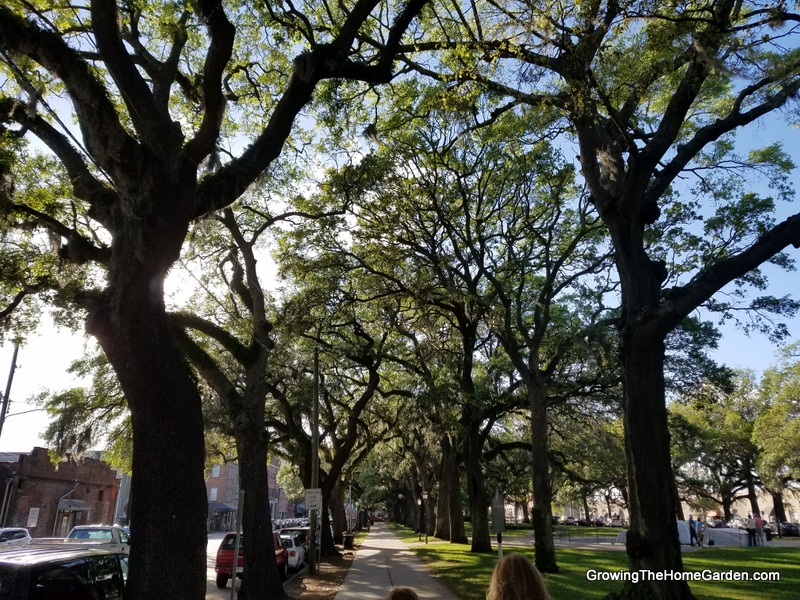 There more to come this year with Troy-Bilt. I'll be testing a few of their products, offering some garden tips on their social media channels, and writing an article for their newsletter ('The Dirt'). I really enjoyed the opportunity to travel to Savannah. With the group of garden bloggers Troy-Bilt selected, the location wouldn't have mattered it would have been a fun and exciting project anywhere!
Save
Save
Save
Save