A while back Teak Closeouts sent me several samples to try out and see if I could use in the garden. They carry a really neat line of products that general come from overstock teak wood products and sell it at better prices.  They also have other products made from teak root which can be very interesting when used for gardening applications! I turned most of the products they sent me into planters for the garden. Teak is a very sturdy and rot resistant wood which is why it has a lot of uses in the garden.
Putting these together gave me another great excuse to buy plants for the garden!
One can never have enough rosemary, so I planted a rosemary into this little container. Rosemary is a great plant for the kitchen and we now have it conveniently on a table just outside the patio door.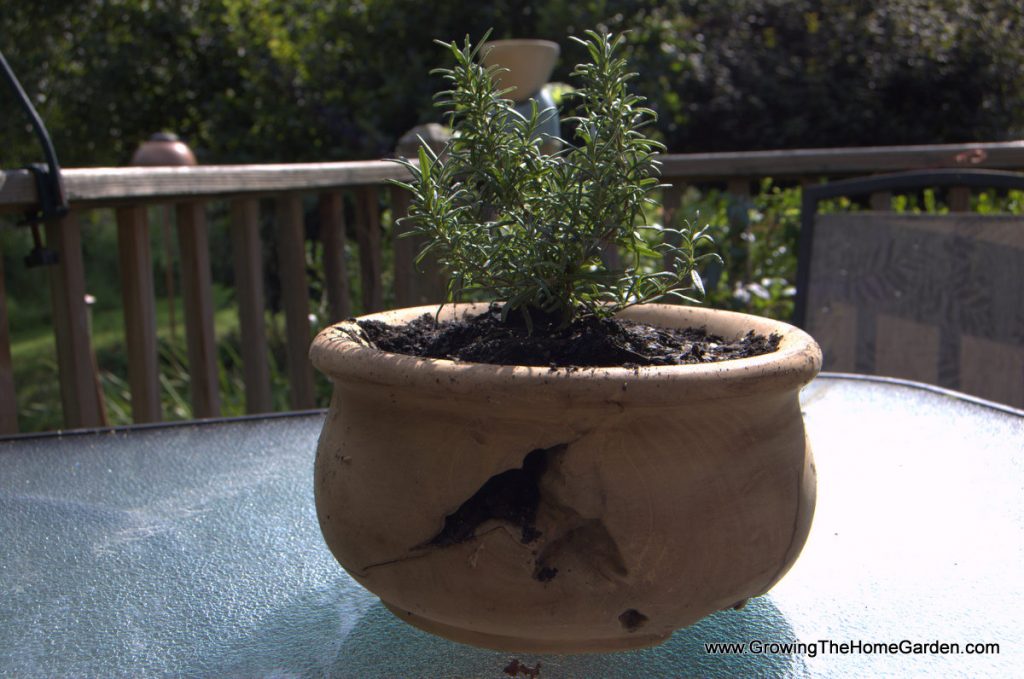 A large teak root container looked perfectly suited for a mini-shade garden. These hostas will grow quite a bit in time and I'll replant them in the shade garden as they outgrow this container. For now they work great with the 'Dale's Strain' Heuchera.
I really like the natural wood contour made from the teak wood planter. I put this mini-shade garden with the rest of the hosta garden as an accent to add some elevation.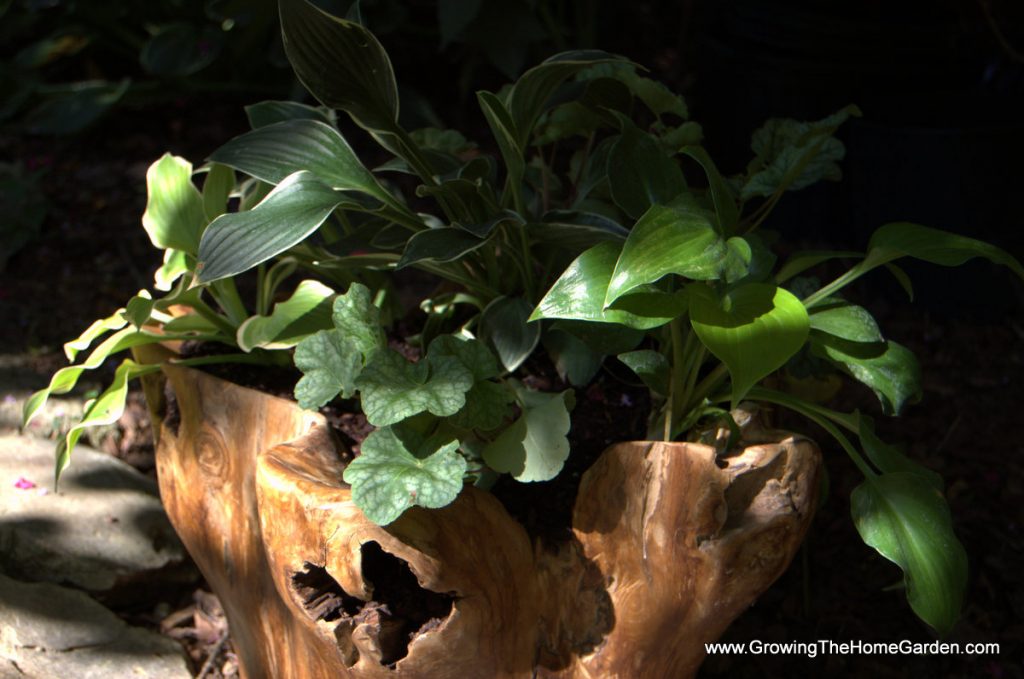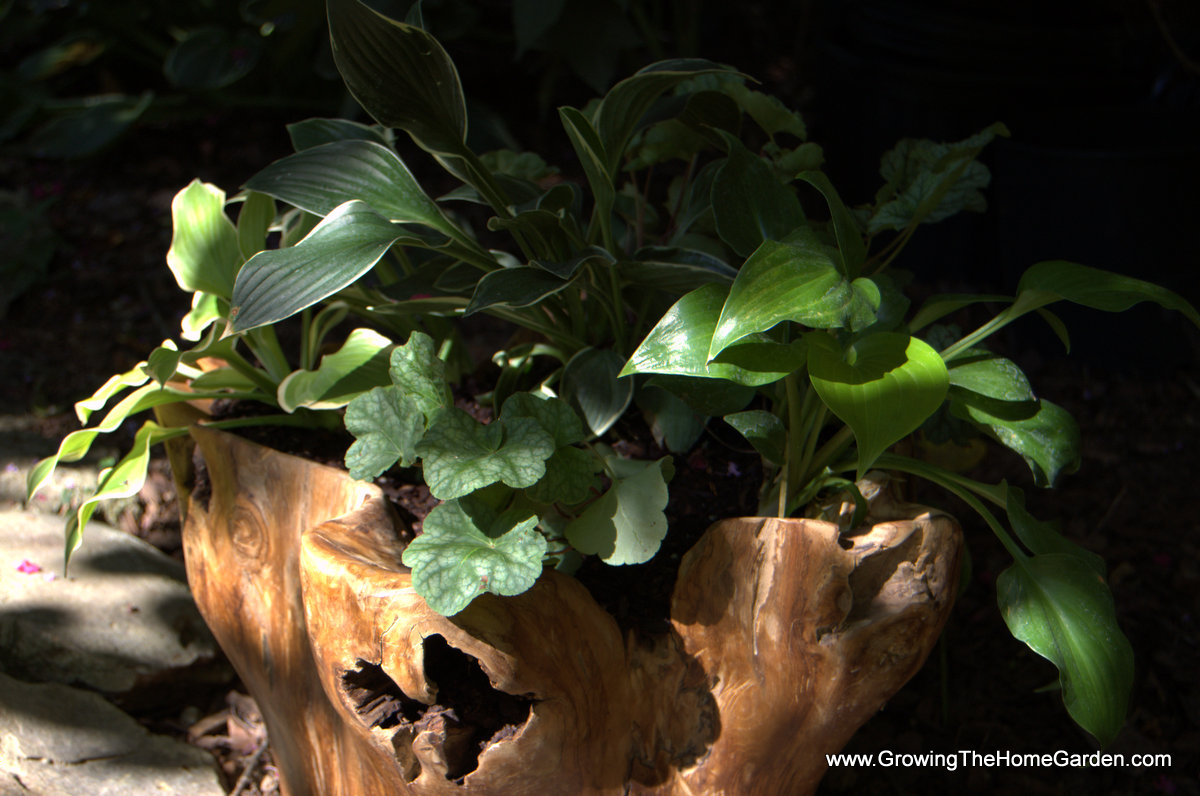 Knots, holes, and the organic contours make each one of these containers unique and natural in appearance.
This taller container gives this hosta some height!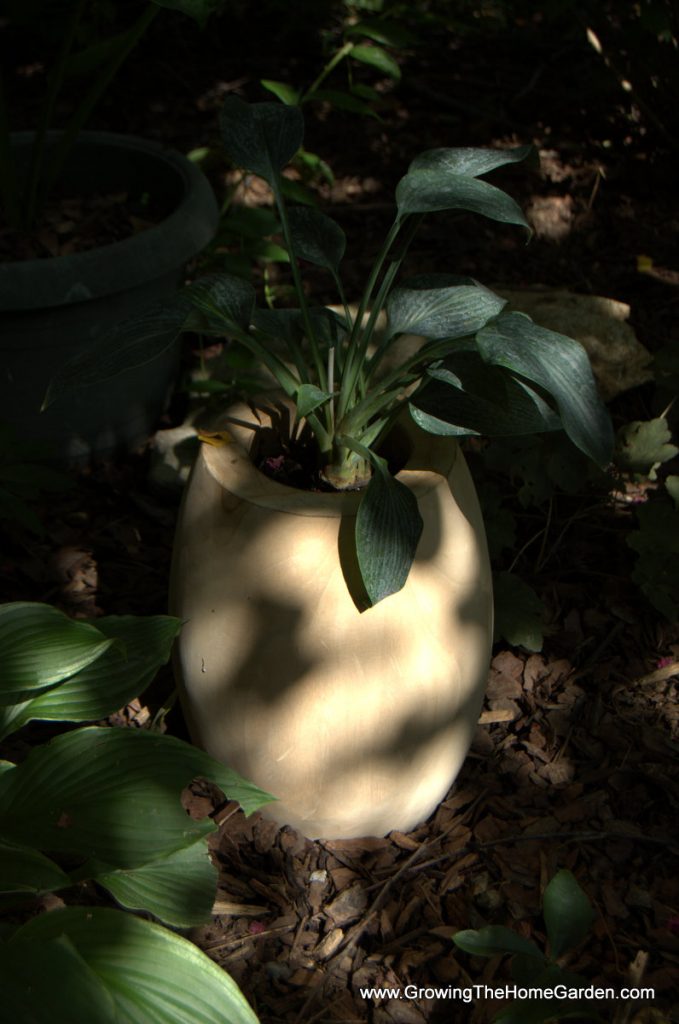 I struggled with a good way to use this smaller flat piece. In the end I thought it would make a great candle holder on our covered front porch. I spread a little decorative gravel around the candle to give it a nice resting place and now we have a really cool candle holder. I probably should replace this candle with a citronella based candle to ward off those nasty mosquitoes!
These are some really nice containers made of scrap teak materials that otherwise might be wasted. Thank you to Teak Closeouts for letting me try these out!
Save
Save