First before I tell you who won the Jet Blower from Troy-Bilt I wanted to say thank you for entering! Giving stuff away is really one of the more exciting parts of blogging! The Jet is an easy to use leaf blower made by Troy-Bilt. The Jet easily blasts away grass clippings on driveways and leaves making cleaning up after yardwork a piece of cake. If you didn't win this JET but find yourself in need of a leaf blower you should be able to find it at your local home improvement centers for around $150.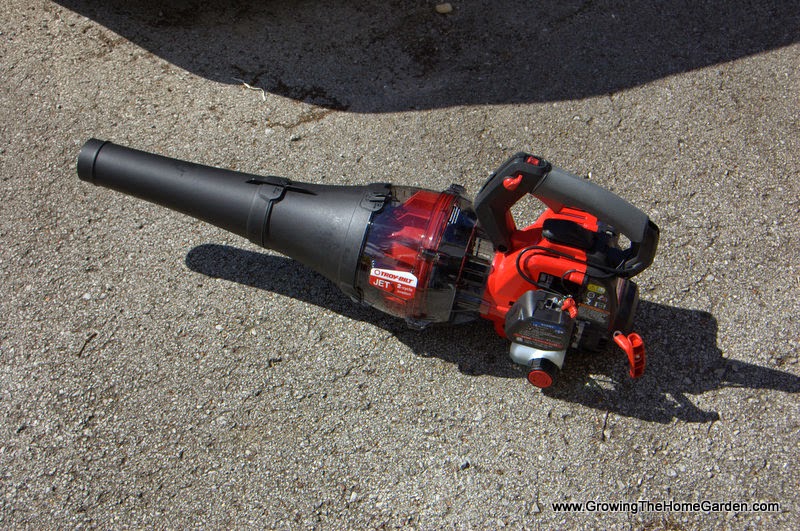 The winner of the Jet was selected through a random number drawing between 1 and 20. (The total number of commenters on the review post.) The lucky winner was the eighth commenter, Emily Rose! Emily please send me an email (TheHomeGarden@gmail.com) with the your shipping address and phone number and I'll relay that information to Troy-Bilt. Congratulations!
Thank you again for entering and for reading GrowingTheHomeGarden.com!