Here is Part 7 of The Home Garden's weekly series of posts about gardening on a budget.
Last week I talked about making lists for your garden. I mentioned lists for plants you want, plants that did well and didn't, project lists, and the consolidated list, but another good way to save money while gardening is to know your landscape. This is extremely important in order to plant the right plant in the right place. How many times have you heard that saying? It's true though. Some plants are extremely forgiving for the home gardener, like the zinnias I mentioned yesterday, but there are many others that can be picky. They may not like getting their feet wet, or they might love soggy soil. If you figure out what you have before you plant you stand a good chance of being successful in your gardening endeavors.
Here is a short list of questions that might help you to learn your landscape!
How much sun do you get in each garden area? Do you have areas of shade or will your plants need to be sun-worshipers?
What kind of soil do you have? Is it clay, loamy, or sandy? Or all bits of all three? Is it alkaline or acidic?
What kind of moisture can you expect in your climate?
What plants, trees and shrubs are already established?
Do you have a large slope or is it mostly flat ground?
Do you have large areas to take care of or a smaller plot?
Can you think of any other good questions to ask yourself about your garden? These questions are just a few that might help when determining what types of plants to add to your garden. It takes time to learn your landscape but as you go you will know what limitations and what features your garden has!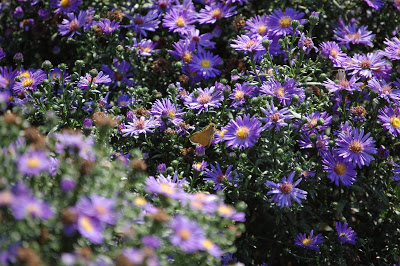 For more tips on how to garden on a budget visit these other Thrifty Gardening Tip posts!
Thrifty Gardening Tips Part 1: Buying and Saving Discount Discount Plants
Thrifty Gardening Tips Part 1 Follow Up: Buying and Saving Discount Plants
Thrifty Gardening Tips Part 2: The Generosity of Gardeners
Thrifty Gardening Tips Part 3: Save Gas, Only Mow Where You Go
Thrifty Gardening Tips Part 4: Think Small Plants
Thrifty Gardening Tips Part 5: Make Compost
Thrifty Gardening Tips Part 6: Making a List