One of the locations in our yard that has the most fall color is the back tree line. We don't have much in the way of mature trees throughout the rest of the yard but the back tree line makes up for it in the way of sassafras, walnut, maples and assorted other trees. One day this area will house a shade garden full of lush variegated green hosta foliage – AKA Deer Buffet! Here's a look at some of the fall color in the trees!
Sassafras Trunks and Leaves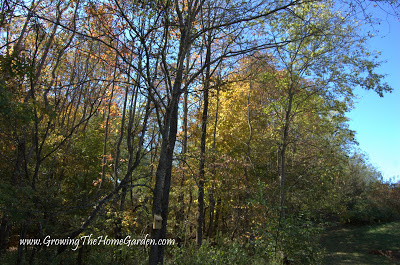 The back tree line as you look down the property line. The line extends back and to the left about 10-15 feet past the edge of the yard.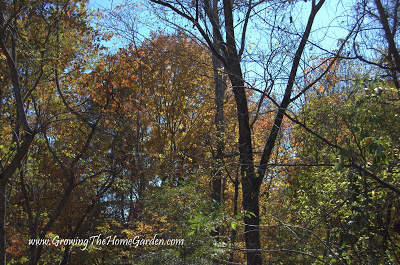 A look through the trees at a giant maple – unfortunately on another person's property!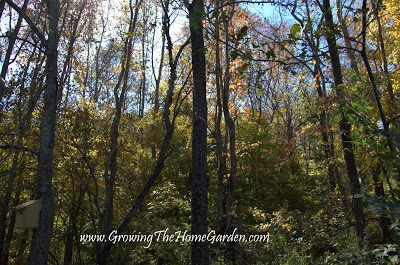 More trees and a birdhouse I built from a fence board.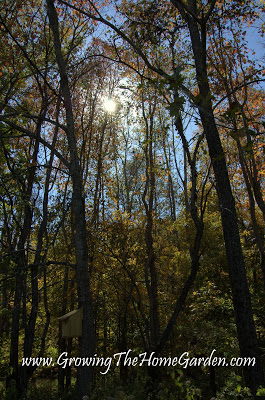 I really enjoy taking photographs that use the sun.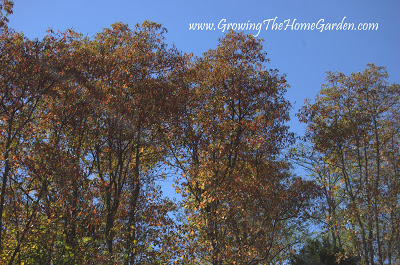 A shot from the house of the sassafras trees.
The Fall Color Project is in full swing so take a look tomorrow to see how many participants have had fall color this week!