Here are a couple pictures of the morning sky through the newly bare trees. The trees with leaves are either oak or eastern cedar depending on where you look. The cedar of course is evergreen but the oaks tend to hang on to their leaves until much later.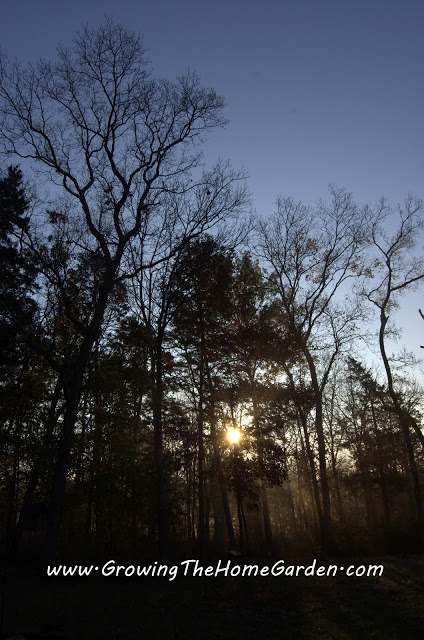 This old tree is marked for cutting but sometimes you can find beauty in the least expected places. The sun's rays through the center of the trees two remaining branches create a heart of golden light in the center.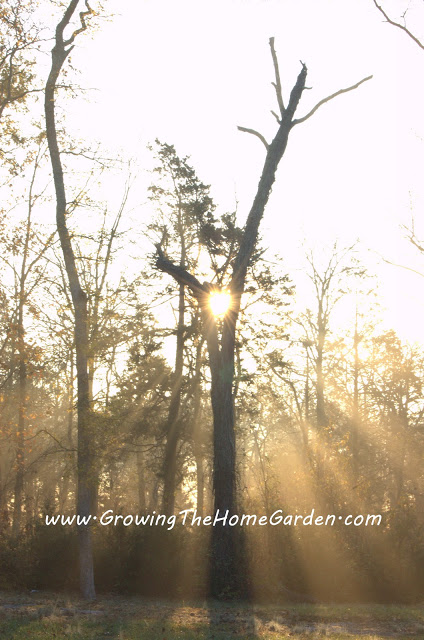 I hope you'll stop on over to visit the Fall Color Project 2011. There have been quite a few new additions. Two today from Tennessee and as soon as I can write them up we'll add Alabama and Ohio to our collection of fall color states!
The above pictures were taken with a Nikon D40. Which (I think) is no longer made, its upgraded replacement is the Nikon D3100.