It's just about time to start seeds indoors for peppers, eggplant, and tomatoes here in TN so I thought I would share a quick post on how I make my seed starting medium (mix). Seed starting mixes can be bought with the same ingredients as what I'm about to share with you but when you mix it yourself you can make larger quantities and save a few dollars over the long run.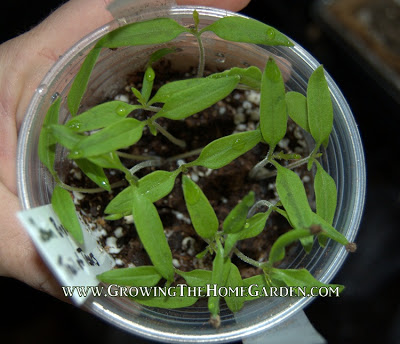 For my basic seed starting mix I use organic peat, vermiculite, perlite, and compost. I want a little nutirtion that won't overwhelm the plants which is why I use a little compost. The vermiculite and perlite are light ingredients that will help create good drainage. Both are mineral based ingredients that are safe to add to your soil.
My typical recipe may vary slightly (I'm not a strict measurer when it comes to soil ingredients). Sometimes I may not have an ingredient on hand like vermiculite or perlite and have to make do with only one or the other.

Basic Seed Starting Mix Recipe:
1/3 Peat or Coir (if you can find it cheaply enough)*
1/3 Compost (well composted compost of course!)
1/3 Vermiculite and Perlite mix
*Coir is a great substitute for peat which has many environmental issues. You can find coir, which is made from coconuts at the pet store. You can also order it on Amazon in its compressed form here: Coconut Coir for Gardening.
You can also find it at Gardener's Supply Company (see image to the right).
These are affiliate links so if you use them thank you for supporting this site!
There are many seed starting recipes that can be used successfully but this is what I typically use. All of the above ingredients are listed on the OMRI lists and are safe to use for organic gardening! For more on seed starting check our the Seed Sowing 101 series I wrote a while back. Happy Seed Starting 2014!