For 3 years now (it's hard to believe it's been that long!) I've been selling plants at a local farmers market while also helping to manage the market's logistical operations and online presence (Social Media and Webpage). Over that time I've observed quite a few different merchants with a variety of products at a farmers market and what kind of vendors are successful. Many of these products are homegrown items that anyone can grow with a little bit of garden space. Keep in mind though that the best of products will not sell without a little effort!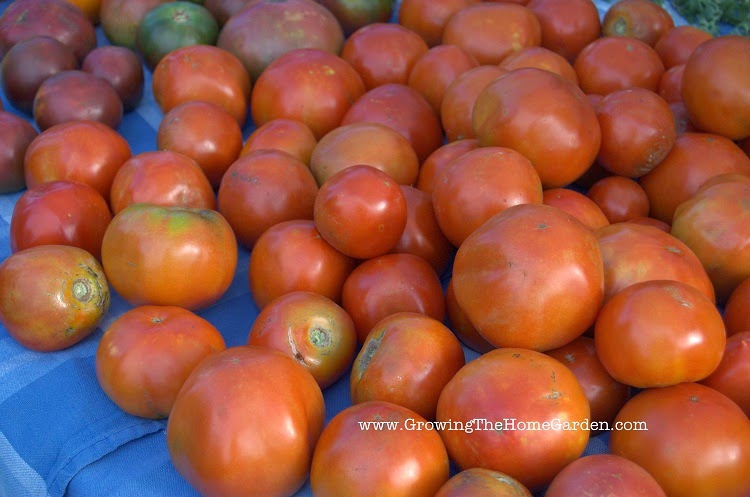 Of all the types of products I've seen the most popular are the vegetables. People want fresh food from the local area that they usually can't find in stores. Tomatoes and corn are the kings of the fresh produce but there is a market for all things garden grown. There are some very seasonal fruits that do well too. Blueberries, strawberries, and pretty much anything with a berry in its name will sell well. Peaches sell great but have a very limited local availability and are prone to many pests and diseases which can make them troublesome for growers. Other tree fruits do great too. The only issue with selling tree fruits is that it may take a few years before a grower has enough fruit to sell at a market.
Honey is a very good farmers market product too. There is a rise in bee keeping in home gardens all over the country which is great because the bees have had so many problems over the last several years. Honey sells fast. Our honey vendor typically sells out of what her bees produce but bees can be tricky to raise. With colony collapse disorder, the use of pesticides in local agriculture, and weather related issue bee keepers can have a hard time maintaining their colonies. It takes a passionate person to raise and produce quality honey.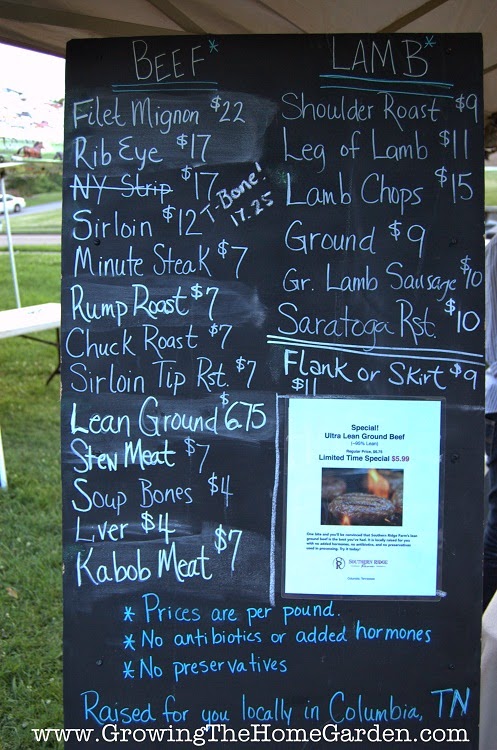 Meats and eggs are great products for farmers markets. Our market has two meat vendors that carry a good selection of meats of various kinds including meat, pork, and chicken. With meat vendors it is very important to get a regular customer base. Then the customers can come by and pick up their monthly orders at the market. It takes a little space to become a meat vendor since cattle need room for grazing but you can raise a small amount of chickens in your backyard without a lot of space. I haven't seen a vendor who sold just eggs. Most carry another product like produce, meats, or honey to make the market visit worthwhile.
Plants are not the most profitable but it can be rewarding. In my first year of selling plants I brought mostly ornamental plants. I didn't have a lot of success that year. People came by but traffic by my stand was low and most people didn't have more than a passing interest in my plants. Another vendor at the same market was doing a lot of business selling edible berries like blueberries. They purchased their plants at nursery then resold them at a higher price. Another plant seller at the market also did pretty well selling edible plants that she grew which included strawberries, fig trees, asparagus, herbs, and several other types of plants. This moved me toward the direction of edible plants, specifically heirlooms and open pollinated herbs. It is a market not covered by large box stores. Edible plants sold at the correct times do great but it is very seasonable and by Mid-June the sales drop off since most people have planted their gardens by then. Early in the season tomato and pepper plants sell great then taper off. Herb sales last through the season longer since most of them can be used right away. Box stores tend to get their edibles on the shelves very early which makes it hard to compete toe to toe but by reaching to a more specialized niche plants can be a successful market product.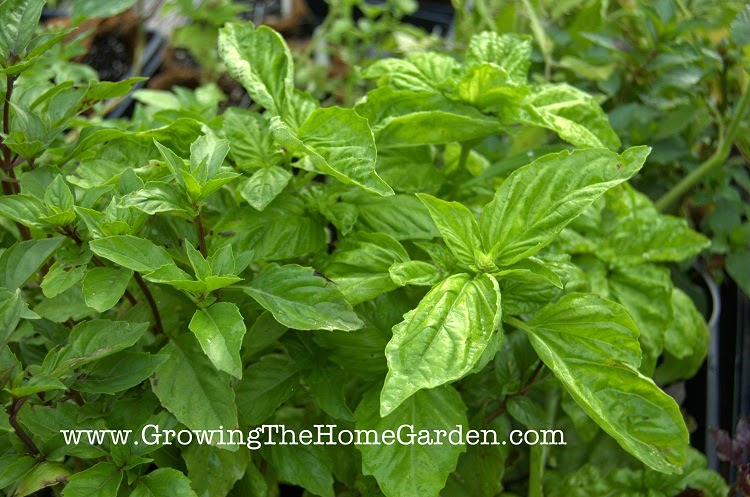 I'll continue with more farmers market products and how they perform in my next post! (Update; Here's the next post! Growing for a Farmers Market Part 2) If you want more info on running a small nursery business you can check out this series of posts I wrote last year about starting a nursery business. Feel free to ask any questions in the comments or on The Home Garden Facebook page. Thank you for reading!