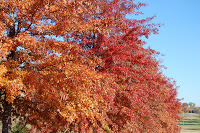 It's time! I've already noticed a few leaves of the cherries and sassafras beginning to turn colors on their way to some fantastic fall foliage. Our August temperatures gave us a preview of the weather ahead but it couldn't show us the potential color show that autumn brings. With fall foliage comes the 2009 edition of The Fall Color Project. This is open to any blogger anywhere who wants to highlight the changing fall colors in your area.
I started the Fall Color Project last year to highlight the peak color changes as they transition from the north to the south in our hemisphere. I was thrilled with the response and all the participants who joined in. It was nothing short of amazing to see all the autumn scenes from Canada on southward. I am really looking forward to seeing what this year's fall color will bring and I really hope you will jump in to participate.
Here are the details!

1) Take pictures of the peak fall colors near you and post about them on your blog. Be sure to tell us some details of where the pictures were taken and what kind of trees are pictured. It doesn't have to be in your yard, just somewhere near you.
2) Next report back to this post and let me know that you've posted your peak colors. I'll link to your post so that everyone may enjoy your fall color display.
3) Be sure to identify your City, State (or province) and Country in your post and in the link.
4) Also please be sure to link back to this post (www.growingthehomegarden.com) so that other bloggers may learn about the Fall Color Project and can participate!
In theory we should be able to follow the transition of peak times from far in the north to as far south as the leaves change color.

I'll post the most recent 5 blog posts in my sidebar with a link to a summary post that will include some of the details of each fall color location. All bloggers are welcome to participate, it's not just for garden bloggers!
Please feel free to invite anyone you know who blogs and likes to take pictures outdoors. If you happen to be traveling somewhere you are welcome to document the changes there too. And as I said last year "quickly go out there and take some fall color pictures in their prime before the trees get naked!"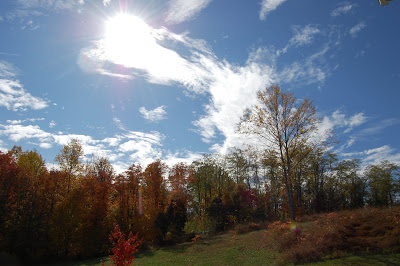 Pictures from Fall 2008